Getting Your Kids Through Church – Without Them Ending Up Hating God
is a churchwide initiative to help prevent a generation of young people being lost to the church
The facts
1.1 million children will be lost to the church between 1990 and 2020.*
The 2010 estimate for the number of under 15s who were attending church was 375,300; the 2020 estimate is 183,700.*
72% of Christians come to faith before the age of 19 – childhood is a crucial period in the development of faith.**
Most of the religious beliefs, behaviours and expectations that define a person's life have been developed and embraced by the age of 13.**
The vision
To stem the tide of young people leaving the church, and to help churches, parents and all those working with young people understand some of the reasons why and begin to address them.  We aim to present a challenge, and to encourage and equip parents and leaders to meet that challenge by:
Taking a fresh look at what may cause young people to turn away from the church and how we can play our part in reversing this trend.
Thinking in new ways about what is happening in the lives of young people and what really matters to God.
Considering how the way we live out our own faith impacts young people.
Learning from the wisdom and experience of other parents and leaders who have gone through similar challenges.
The how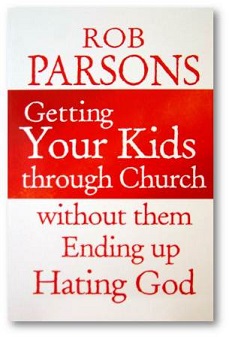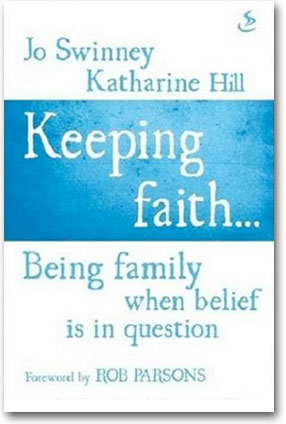 Care for the Family has set the ball rolling through the book by Rob Parsons – Getting Your Kids Through Church 
as well as a book by Katharine Hill – Keeping Faith
But the real answer to the question 'How?' is …' Through you'.
So Care for the Family has also produced a small group resource to facilitate further discussion and focus on the issues.
This DVD based discussion tool can be found in our shop together with an opportunity to download the whole resource for FREE!
Talk to us!
We want to encourage parents, leaders and church members to join the conversation – to share their experiences (the highs and the lows), to ask the difficult questions and to answer them so that together we can help prevent a generation of young people being lost to the church.
If you have attended, or organised the running of the DVD course, we'd love to hear what you think – please complete the appropriate short survey:
Course Participant (online)    Participant feedback form (to print)
* Christian Research – Trends 7
** Christian Research – Faith Journeys survey