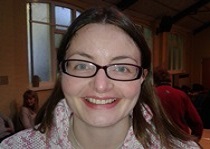 I first set foot in a playgroup five years ago with my oldest son, who at that time was four months old. I was a mess! Four months of being unable to control anything about my child (eating, sleeping, or even pooing) had reduced me to a nervous wreck!
I was welcomed into the playgroup and met other similar-minded mums who, like me, had read the textbooks, and who also, like me, had a child who didn't conform to them. (I still think the textbooks only work if the baby reads them; only then can the baby understand what is expected of it!). I sat down and had an adult conversation about our daily issues. The other mums were keen to listen and reassure, and gave me many practical solutions. Someone made me a coffee and gave me a biscuit, which felt so luxurious during the day!
Two years further on, and this time I was a blubbering wreck! Desperate to have a second child, my husband and I kept having miscarriages at twelve weeks. We had three in a row, and the specialists couldn't tell us why despite numerous invasive tests. We depended on our faith at that time to get us through those difficult days. By this stage, I was attending four playgroups: two that I was running, and two church playgroups at which I was a volunteer. The support that I got from those groups was amazing. Being open and honest about how I was feeling prompted others to share their difficulties, and I realised that having a miscarriage was far more common than is ever reported.
So now fast-forward to the present day, and I have managed to scale back my playgroup addiction to three per week. I am so grateful to God for the two beautiful boys that we have been blessed with. I feel now that I am in a position of strength and so am keen to give back to the playgroups that have supported me for so long. I can now be the listening ear and the shoulder to cry on for new mums who come through our doors.
It dawned on me about a year ago that I wanted to continue my involvement with playgroups long after my boys start school. I realised that I would need to have an income, so I began a venture to try and continue my involvement with playgroups. I now make chocolates, cakes, sweets and biscuits which I sell at the playgroups that I attend. I try to ensure that I have a good selection for different occasions – Easter, Valentine's Day, Mothers' or Fathers' Days – which also means that sleep-deprived mummies can have a choice without having to go shopping!
What I didn't expect was the reception that this little venture has had and the effect it has had on me. I was ready for my family and friends to be supportive, but so many people at playgroup also love my products and the idea of me setting up my own business. It has really helped my confidence and taught me so much about myself. You are going to have to take my word for it, but there is something very therapeutic about watching sugar boil and chocolate temper. My new found love of carving and icing cakes has released a creativity that I didn't know I had!
We all know how supportive playgroups can be, but it turns out that this extends to encouraging you in your business ventures too! My advice: if you have a new idea, take it to your playgroup first!
Playgroups have been a lifeline to me over the years; I wish all parents had the chance to connect with one.