In 2005, Judy and I had three teenage daughters embroiled in preparing for university, A levels and GCSEs, and very busy social lives. Judy was working as a clinical nurse specialist in terminal care at our local hospice, and I worked as a therapist in mental health. As a couple we were familiar with working with families going through traumatic experiences, many struggling to make sense of life itself, but this was a professional engagement and we were inevitably distanced from their distress. There was an unspoken understanding that "this would never happen to us".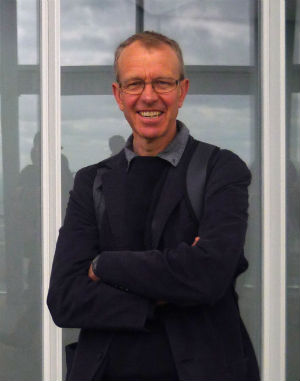 In May 2005 Judy was diagnosed with a rare form of leukaemia. Having to process bad news is dreadful. There is huge shock and disbelief, "Surely there must be a mistake?" "Not us!" After the diagnosis, we wanted a plan – certainty – for Judy's future. Initially we all struggled as our local hospital seemed uncertain as to how to proceed.
After a few weeks, Judy was seen at a specialist unit and she commenced treatment – chemotherapy and eventually a bone marrow transplant – all of which enabled us to have hope and a focus for our prayers. The treatment was dreadful, but by spring 2006 Judy was much improved and slowly making progress. Sadly, it was a false spring and by late summer we were informed that the disease had returned and Judy's treatment options were now extremely limited.
Because of her faith, her dreadful experience of treatment and her poor prognosis, Judy decided not to have any further treatment but to focus upon the quality of her remaining days. We therefore had about two months to prepare as a family for the inevitable – despite our prayers and the prayers of our church family. The autumn of 2006 was beautiful, warm and full of rich autumnal colours. As we sat in the hospice garden where Judy had worked, we enjoyed the tranquillity and peace that the season gave to us, and we talked, cried, prayed and reminisced as a couple and as a family. Judy had time to write a farewell letter to each of us – precious mementos that we treasure.
Rather foolishly, I thought that I was prepared for Judy's death. Because of her work and the conversations we'd had we were familiar with the process of death and dying, and the stages of grief. Professionally, I was familiar with extremes of personal distress … How naïve. Nothing can prepare you for the enormity of that wrench – one minute with you, tenuous evidence of life, and then gone, always gone, and life suddenly empty and wretched.
I am so grateful for the support that I received from my pastor and friends. They were sensitive, caring, never full of quick, easy answers, and not embarrassed by my frequent tears. I also received some helpful bereavement counselling through the hospice and my work colleagues who were supportive and understanding. I also gained comfort, understanding and new friendship from attending a Widowed Young Support Weekend in May 2007.
At first, and for some time, just planning to get through each day and managing the practical and emotional challenges as they arrived was enough. Afterwards I was able to begin planning for another week, another month, and slowly begin to have things to look forward to. Planning our family holiday together for the next year was important – being able to look forward to it, while, also including Mum in the here and now, talking about her and keeping her with us as our new world unfolded.
Engaging with my pain and not denying it, has also been important, as has understanding its place as a part of my healing journey, while hoping and praying for the best. Slowly, and little by little, healing and hope for the future has unfolded and is unfolding.