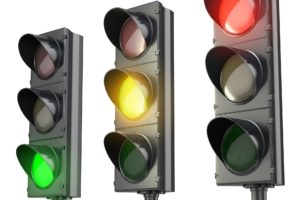 Can you sense when your child is moving from 'green' - basically content or ok - into 'amber' - beginning to become agitated or distressed?
What can you do to get back to 'green' rather than move to 'red', a full-on aggressive encounter?
Do you have strategies for distraction and diversion?
What can we do to enhance our children's quality of life, thus keeping them in the 'green'?
Are we able to respond calmly and unemotionally?
I still struggle with all of this. I am still learning. THIS IS NOT EASY.
I commend the Challenging Behaviour Foundation website to you.
https://www.challengingbehaviour.org.uk/
I recognise that each of these articles have been about meeting your child's needs but we must address our own needs too.
Compassion fatigue is a real thing. Parenting a child with emotional and behavioural needs often extends well beyond sixteen or eighteen years. It's a long haul.
We need to find ways to get some self-care into our lives.
Not easy, I admit but absolutely vital. Here's some things to try….
In no particular order:
Get outside
Crank up the tunes!
Take care of your nutritional needs
Tag team
Let go of guilt
Feed your soul (pray –  do craft – run – read – keep a journal)
Talk to an adult
Regarding that last one, may I remind you that if it would help to talk to another parent who 'gets it' you can contact me via Care for the Family on 029 2081 0800 or email nicola.watson@cff.org.uk and I will happily tell you about our telephone befriending support service.