The woman on the train asked me if I was babysitting, and I had a tough job not showing the frustration that was building inside me
But I smiled and politely explained that I was looking after my own children. 'Oh, aren't you good,' she said. Sadly, such a conversation was not unusual.
To some, a dad looking after children must mean only one thing: he is filling in, keeping an eye on them, a locum who will make do until mum returns.
Nobody ever meant any harm, but it irritated me all the same. I was not a babysitter, passively watching over the brood, a stand-in amateur. I was their dad. I was looking after them; that is what dads do.
But if I am being honest, sometimes I did feel like an assistant parent. It seemed to me that the popular perception was that mothers always knew best. Mums were seen by society to have more definite ideas and a system that worked. Mums had already thought it all through.  In mine and my wife's experience, the professionals – in medical centres, schools and even the shoe shop – addressed their questions to mum, so clearly they thought she was the lead parent, the one with all the authority.
It is not easy when you feel your role is not recognized; you can start to believe what others might think about you. To combat this, here are three suggestions to help you feel positive about your role:
Take the children out – on your own – regularly. It is easy to feel like you are playing second fiddle while somebody else is present, but when you are on your own, you may feel your sense of identity grow.
If you have a wife/partner, ask them to help you when somebody ignores you and addresses all their questions about the children to her. Suggest that she turns to you and says, 'What do you think?' and when you answer, directly address the person asking the question. It will emphasise that you are parenting together.
Remember that the lasting memory your children will have of you as a dad is not dependent on how others see you. What matters most is the relationship you have with them, so keep loving them in word, thought and action, and one day they will appreciate you – although it may not happen until they are parents themselves!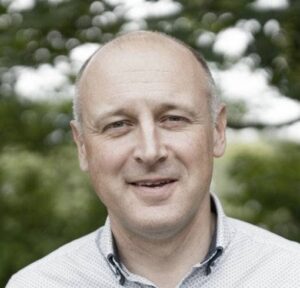 Mark Chester is the Parent Support Manager at Care for the Family. He is the founder of Who Let The Dads Out? and has been writing and speaking about fatherhood for over 20 years. He has two grown-up children.
Help us support families today
At Care for the Family we support couples, parents and those who have been bereaved. If you would be able to make a one off donation to support our work, we would be very grateful. Thank you.