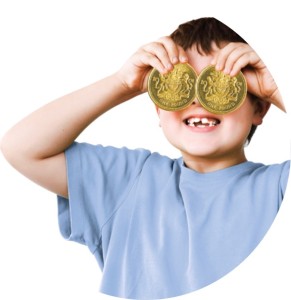 Who is it for?
The day is available to our licenced facilitators and goes through the materials and activities of Quidz In's six informal and practical sessions.
Quidz In blends skills, information, and practical and fun ideas, to help parents teach their chilldren, aged 8 through to teens, sound money management principles.
What does it cover?
What's the plan?
What do I need to know?
Understanding money
Understanding spending
Borrowing and saving
Planning for the future
Price list

 All sectors: £150.00
Second Attender: £100
The price of this one day training includes a copy of the Quidz In Facilitator Manual (value £65), parent handbook, lunch and refreshments.
How to book
Our latest training dates and venue information are available on the upcoming training dates page. If you would like to book your place to attend a Quidz In familiarisation day, you can do this here.
Specialist Licence
Once you have completed a Quidz In familiarisation day you will be issued with a Quidz In facilitator licence.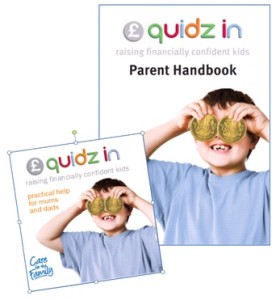 This licence is issued for a period of 24 months and will be renewed for a further 24 months when you register at least one course within this time period and return the appropriate documentation to Care for the Family.
We provide our licensed facilitators with on-going support through a free-phone helpline, dedicated webpages and e-newsletters.
In-house training

Along with the option of coming to one of our training centres to train as an individual or with others, our high quality training is available in-house allowing you to make the arrangements for your workforce or volunteers at a time and place convenient for your organisation.

Please contact us to find out more about our in-house training.