Available to watch anytime!
For any parent worried about their teenage child, or for those wanting to prepare themselves for the tough times ahead, we've created a programme called Raising Teens – Off Script. In this three-part series hosts Paula Pridham and Mark Chester, along with a variety of guest speakers, get down to the true grittiness of parenting.
The topics covered in the series include Sex and Pornography, Drugs and Alcohol, and Aggression and Violence. While these topics may sound heavy, we know there are many parents out there feeling alone in their struggle to help their teenagers back onto the right path. If that's you, we want to offer you hope that your children are not lost, but that they can indeed have a bright future.
Paula Pridham is the executive director at Care for the Family, she oversees our support work for parents, couples and those bereaved. Paula has represented the charity in a number of national forums and consultations on family life, such as Occupational Standards for Parent Support Workers and the RSE curriculum for schools. Paula is married to Tom and lives in South Wales.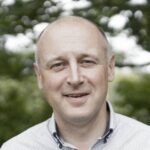 Mark Chester is the founder of Who Let The Dads Out? and Care for the Family's parent support manager. He has written books about fatherhood and football and has spoken to thousands of people across the world. He has two adult children and lives with his wife, Su, in the heart of the countryside.
Sex and Pornography
Most parents are well aware that sex and pornography are no longer hidden temptations that can only be found behind curtain-concealed rooms at Blockbuster. For our children, the accessibility of porn has become so easy, it can happen inadvertently. Some children may look out of curiosity or for pleasure, whilst some may go on to develop an addiction. As their parents or carers, trying to navigate our children through this minefield can feel terrifying.
In episode one our experts discuss what we can do if our teenagers are viewing porn, or sleeping around.
You'll come away with:
A better understanding of the external influences that can impact our teenager's perception of healthy relationships
Strategies to engage your teenager in conversations about sex and pornography
A sense that you're not alone and a hope to keep going
A realisation that you're not a failure, but that you're doing the best you can
Episode guests
Jason Royce has over twenty years' experience of work in education, youth and community settings. He is currently running a youth organisation called Souster Youth, and he helps parents navigate the tough challenges of raising kids today. Jason lives in the East Midlands with his wife Katy and their son Jesse.
Karin Cooke's professional background is as a childcare social worker and she currently runs a personal life coaching business specifically supporting women in leadership. She is also the author of Dangerous Honesty, a book looking at the impact of pornography on women. Karin has been married for thirty-four years and has three adult children.
Drugs and Alcohol
Many parents can feel out of their depths when it comes to knowing what to do if their teenagers are influenced by the wrong crowd. As much as we may want to, we can't completely shield them from exposure to drugs and alcohol. And although, it can feel like our parental advice will just fall on deaf ears, there are things we can do to encourage our children to stay safe and make wise decisions.
In episode two we lift the lid on why teenagers may fall into the lifestyle of excessive drinking, drug taking or even dealing them and how we can support them to make healthy choices.
You'll come away with: 
An understanding of why teenagers may choose to experiment
Tips for having honest and open conversations as a family
A feeling of being understood and supported
Ideas for how to look after yourself
Episode guests
Sarah Brighton is the CEO of Hope UK, a national charity that has been equipping young people to make drug-free choices for more than 170 years. Sarah is married to Neil, and they have two (almost perfect!) children.
Iain Macpherson is a firefighter and builder. As a teenager he became heavily involved in a lifestyle that centred around drugs and alcohol but, with his parents' support, he emerged and became a parent himself. Iain is married to Annie, and they have three children.
Aggression and Violence
As parents we somewhat expect teenagers to have mood swings and act out. But understandably, we can feel helpless and disheartened if their behaviour escalates out of control. If you are concerned about your teenager flying off the handle, you are not alone.
Episode three tackles how you can be there for your children when they become aggressive or violent, the importance of checking in with your own emotions and the power of seeking support from others.
You'll come away with:
Freedom from the isolation of guilt or shame about your child's behaviour
Confidence to share your struggle and ask for support
Ways to invite honest conversations about the emotional need behind your child's behaviour
Ideas for managing your own emotions and understanding the importance of looking after yourself
Episode guests
Nathan Dennis is a passionate youth and community consultant with first-hand experience of teen violence. He is the founder of the First Class Foundation, a charity which engages and supports young people who have traditionally been deemed hard to reach. Nathan lives in the West Midlands with his wife Sabrina and their four children.
Sabrina Dennis is a community engagement specialist with over 15 years' experience working with communities in the West Midlands. She is the founder of Kitchen Table Talks, a charity which empowers the parents and families of young people going through the youth justice system. Sabrina and her husband Nathan have four children.
Is it for you?
This event is for any parent worried about their teenager but is particularly aimed at those parents facing challenging situations with their child. If you're feeling alone in the struggles you're having with your teen, we believe you'll find this series incredibly helpful. For others, it will help you prepare for tough times that may come along in the future.
Reviews
Booking info