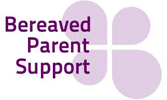 For all the latest updates and further support for those who have lost a child, like our Bereaved Parent Support page on Facebook.
How to help bereaved parents Download our free resource sheet "How you can help bereaved parents", for anyone supporting a bereaved parent, it is based on real-life experiences and contains some practical tips on helpful things you can say and do - and those things best avoided.
Newsletters
Sign up to receive the Bereaved Parent Support newsletter.
Read our latest newsletter here.
Support events
Our support events are wonderful opportunities to meet and share with others in an atmosphere of understanding. Click here  for our current event brochure, or click on the links below for more information about the days and weekends.
Some of our befrienders organise Walks for Bereaved Men from time to time - click here to find out more.