Bereaved Parent Support started in 1999, so we spoke to Peter and Barbie Reynolds, who began it all.
We asked them to share their story.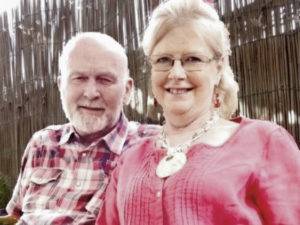 'Someone's child dying, whatever their age, is always sad – but it happens to other people … not to us.' That's what we thought until 9 December 1993 when Timothy David, our first grandchild, was stillborn. Surely not! These things happen to other families, not to our family!
One week later, on 16 December 1993, the phone rang at 6 am. A doctor said that our eldest son Simon, aged 21, had been in a coma for sixteen hours following a car accident in South Africa where he was working. 'He died ten minutes ago', the doctor explained.
Our lives and our family changed for ever. The painful journey of 'finding a new normal' had begun – waking up each morning 'under a dark cloud'. The 'whys' and the 'what we shoulda, coulda, woulda done' followed. And perhaps, the most difficult of all – other people really couldn't understand our grief any more than we had before our own experience.
Why did you decide to start Bereaved Parent Support?
Our dear friend Steve Williams of Care for the Family recognised it's not 'experts' or 'professionals' that grieving families need. They need a fellow traveller – folk a little further along the road – to travel with them. Steve invited us to start Bereaved Parent Support for that purpose.
What form did it take initially and how did it develop?
We ran the first weekend for parents who had lost a child of any age in November 1997. From those initial couples, the first volunteer team emerged and, later, sibling support and a Befrienders' Handbook. Initially we provided a telephone befriending service and then later developed to also run support weekend and day events.
How long did you run it for and why did you stop?
We worked with Bereaved Parent Support from 1999 to 2006 and gained so much from that wonderful team of bereaved parents and siblings! We felt befrienders Mike and Kath Coulson were ideally suited to carry it on. We resolved instead to walk the journey with those for whom death and loss are a daily experience – a country where every family has lost someone close through over fourty years of brutal war – the country where we were married. Since 2007 we have been privileged to work overseas – in a country where every family has lost a child.
When Peter and Barbie made the decision to move overseas, they asked Mike and Kath to take over the running of Bereaved Parent Support in 2007. They give us their perspective on how the work has developed since then.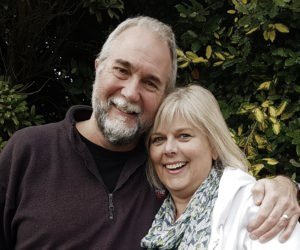 We attended that initial support weekend in 1997, which was about three and a half years after our son Philip had died suddenly at the age of seven. Some fifteen months later Peter and Barbie asked us to be one of the six couples that met together to discuss what form of support we could offer others. Bereaved Parent Support then began in September 1999 as a telephone befriending service and started running support events a couple of years later. In 2003, Peter and Barbie asked us to work alongside them, so we gained experience in running the events as well as being telephone befrienders.
They did a fantastic job in forming a strong and capable volunteer team, establishing some solid processes and writing a comprehensive Befriender Handbook. So when they finally left, following in their footsteps was an incredibly scary and seemingly impossible prospect! By then, Bereaved Parent Support had been running for almost eight years and had supported several hundred bereaved parents. However, since that time we've been able to build on the incredibly firm foundations that Peter and Barbie laid.
At the time of writing (up to summer 2021) we've:
Run 38 day and 14 weekend in person events, plus 9 online events during the COVID-19 pandemic. These have enabled us to support around 1500 bereaved parents and 140 adult siblings. We've also given out around 125 kg of chocolate and used about 200 boxes of tissues!
Trained 68 new volunteer befrienders and 5 sibling leaders, increasing the team from 26 in 2007 to the current level of 39 befrienders and 5 sibling leaders.
Supported almost 600 bereaved parents through our telephone befriending service.
Launched a public Facebook page to support bereaved parents.
Created a closed Facebook group to support bereaved adult siblings.
Produced 14 short support films on YouTube.
Published many personal stories and helpful articles on our website.
Achieved the Approved Provider Standard from the Mentoring and Befriending Foundation in 2011 and the Quality in Befriending Award from Befriending Networks in 2019.
Bereaved Parent Support wouldn't exist without Peter and Barbie's initial vision. Through it, we personally found support to help us in our grief as we sought to rebuild our family. And we certainly wouldn't have been able to take this work forward without their leadership, training, encouragement and wisdom. We are incredibly grateful to them for enabling us to continue bringing hope to other bereaved parents!
In July 2021, Mike and Kath made the decision to retire and handed over the running of Bereaved Parent Support to Dave and Jane Park, whose son Ben died on a family holiday in 2003.
They have been part of the volunteer befriender team since 2012. The story of Bereaved Parent Support continues …
Find out more about the support offered to bereaved parents and adult siblings on our Bereaved Parent Support webpages.
Help us support families today
At Care for the Family we support couples, parents and those who have been bereaved. If you would be able to make a one off donation to support our work, we would be very grateful. Thank you.